Buccaneer Assistance Request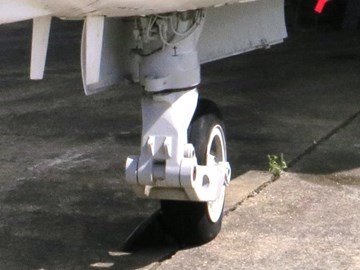 As many of you will be aware the museum is currently undertaking a repaint on Blackburn Buccaneer S.1 XN964 and we have come to a minor hitch.

In order to get the airframe moveable post-restoration we require a new nose wheel tyre.

The tyre size is 24.00 - 6.6 in. RAF Sect Ref is 27A/4355 0r 4883. If possible, we would also like to secure the use of a nose wheel retaining bolt removal tool 27Q/23678 Pt No ST.03012TA01, which is called a "spanner, tubular, key" in the AP.

If anyone is able to assist in any way then please make contact via our Facebook or Twitter accounts, or perhaps give us a call on 01636 707170 (10am to 4.30pm most days.)

Thanks in advance for any leads that we can pursue.