Visiting the museum from Lincolnshire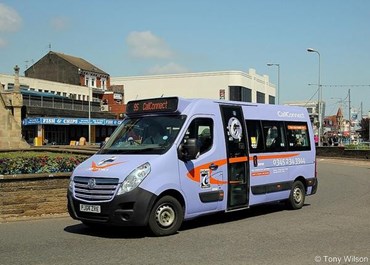 Did you know that if you live in rural Lincolnshire you can use the CallConnect bus service to visit us here at Newark Air Museum.
CallConnect is a unique bus service whose timetable is not fixed but responds to passenger requests; and it operates: 7am-7pm Monday – Friday & 8am-6pm Saturdays.
Routes are different each day depending on the bookings made by passengers. Journey requests can be made by telephone or online. The service is designed to improve transport opportunities in rural communities and some market towns where there is an infrequent conventional bus service.
Who can use CallConnect?
Everyone! All are welcome to use the service regardless of age or status. You can use the service as frequently as required for anything from shopping or travelling to work or school to a social event or medical appointment.

To use this service you need to contact their booking centre and find out how they help you. Register your details by calling 0345 234 3344, or go to their website by following this weblink.