Grant award for Project Panini (Mod)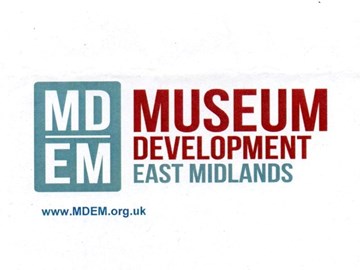 We are pleased to report that Project Panini (Mod) has just received an early Christmas present in the form of a Small Grant Fund award from Museum Development East Midlands (MDEM).

The money will go towards the purchase of the new waste treatment system, which is currently being designed by Lincoln company, George Shuttleworth Ltd. Feedback from the Environment Agency is now available and is being used to guide the museum through this design process and to meet the challenges created by the variable ground conditions on our Southfield Site

The museum trustees are grateful to MDEM for their grant support as they move carefully towards the challenging implementation phase of the project.

As ever our own fundraising efforts continue to support this vital museum development project.

Online contributions can be made via a Just Giving page for the project by following this link.

Further updates will appear here as each phase of design work is undertaken.

Footnote: MDEM supports the improvement and sustainability of museums and heritage sites around the East Midlands region. MDEM supports museums like ours in securing a sustainable future, by running a suite of targeted development programmes, grant funds, training opportunities, support for county forums, advice, information and one-to-one support to help deliver the Arts Council England, goals and priorities.