Harvard Assistance Request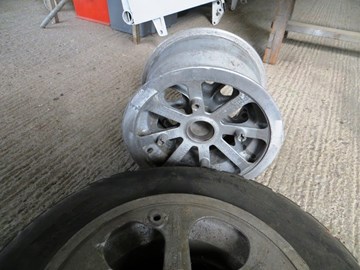 As part of our ongoing in-depth restoration of North American Harvard, RCAF FE930 we are in need of two main wheel tyres.

As far as we can identify we need 2 off of the following:

27 eight ply Smooth Contour 12 170 957 tyres to fit a Harvard 27" smooth centre type B4 rim / hub.

If anyone is able to assist in any way then please make contact via our Facebook or Twitter accounts, or perhaps give us a call on 01636 707170 (10am to 3.30pm most days.)

These need not be in airworthiness condition as the current plan is to fit tubes and fill the tyres with tyre-fill compound.

Thanks in advance for any leads that we can pursue.