Museum Re-Opening Plans
(details revised 05.07.20)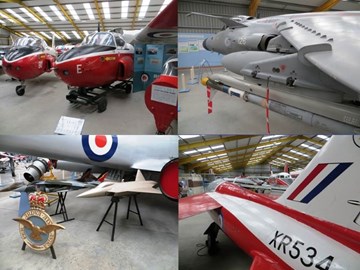 Throughout the lockdown, the museum has been actively preparing for the wonderful time that it is allowed to re-open again; all of the time closely monitoring and developing a set of Covid-Secure procedures and policies.

As previously advised we are aiming to RE-OPEN THE MUSEUM on WEDNESDAY 8th JULY, 2020. We have now uploaded the full set of information that you will need to consider before making a visit to us PLEASE Read The Information In Here.
Please remember that the notification option outlined later on this page is still active and we are happy to keep you advised on a personal basis via email. Some exhibits have been re-positioned; the Exhibition Hall will be closed; some interpretation panels have been removed and we have implemented a new one way system around the museum.
After the changes to the non-essential retail shopping guidelines we were able to re-open the Museum Shop on Tuesday 16th June. This vital fund raising facility for our charity now operates on five days a week between 10am and 4pm; on Tuesday, Wednesday, Friday, Saturday and Sunday.
Sadly we have had to turn away some potential visitors, who have turned up thinking that they could access our Gateway Aviation Site, because the regulation have change for visiting some parks, zoos and farm parks – those regulation changes do not apply to us.
Please be assured that we will have moved quickly to re-open now that the guidelines have been changed. When that day comes we will be monitoring the number of visitors allowed on site each day; this figure will be guided by visitor follows and social distancing requirements in our two main display hangars.
At the request of some potential visitors we have established a one-off mailing list that we will us to email a notification of the re-opening date and any additional conditions that might be necessary for a visit. Please use this EMAIL Link if you would like to be added to this notification list.
As a volunteer managed registered charity we rely on public admission fees, shop sales etc. to fund our operation and we will be ever reliant on the generosity of our visitors, volunteers and staff in these unprecedented and challenging times.
There are two funding routes that you can use to help us:
You can make a donation right now by following this JUST GIVING weblink.
By using the EASY FUND RAISING site; please use this link to register and start helping to raise funds for the museum right now.
These are still very challenging times for us financially and you can also still support us by visiting and making purchases from the Museum Shop.