Naming The New Cafe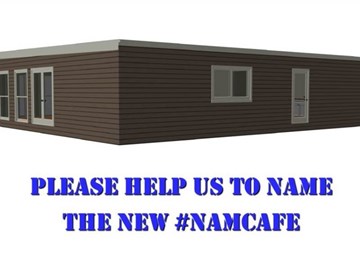 During recent weeks we have been seeking the views of the museum members so that we can select an appropriate name for the new Museum café that is going to be installed on the Southfield Site**.

We now have a shortlist of the four most popular names and we would like to give you the chance to vote for your favourite; these are listed below in particular order:

Option 1 – Centenary Café

Option 2 – The Landings Café

Option 3 – 1661 HCU Café

Option 4 – Runways End Café

To register your vote please follow this weblink that will open up an email form, where you can send us a vote for your preferred name for the café.

A pole has also been added to our Twitter feed @NewarkAirMus so if you prefer you can go there to register your vote.

This voting pole will only be open for a limited time so we suggest that you vote now. The name will be selected based on the combined results from the various voting options that we are working with i.e. votes by members/visitors; email; Twitter etc.

Further updates will appear here as any fresh information about the project becomes available.

Footnotes:

1661 HCU was the Bomber Command training unit that was based at RAF Winthorpe during World War II

** The Southfield Site is 12.38 acres of land that the museum purchased in 1995 and is currently home to Display Hangar 2, the RAF Winthorpe Memorial Garden and several museum aircraft.