Puma Assistance Request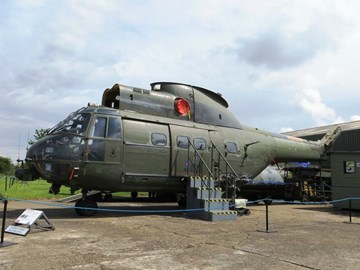 As you may have seen in the Museum Work Gallery there is some excellent work underway on the rebuild Puma XW208. Most recently the rebuild team has refitted the engine cowlings and sliding cowling to the helicopter.

A big part of this project is the steady acquisition of the missing items that need to be refitted to XW208. We have now prepared a news list of 'missing parts' and we're keen to share this with any organisations or individuals who might be able to assist with locating these parts.

The list is quite extensive and these items do not need to be in airworthiness condition as the current plan is to just return XW208 to static condition. Rather than listing them on the website in a long table we have prepared a PDF file of the listing and if you think that you might be able to help please EMAIL us via this link to request a copy of the list!
Thanks in advance for any leads that we can pursue. #PumaXW208rebuild