Shackleton Boys Book Launch
Thank You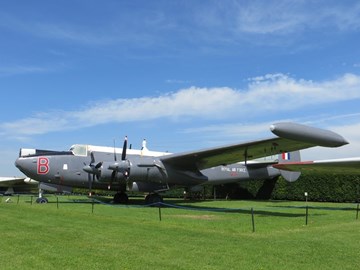 A big thank you to everyone that supported the Shackleton Boys book launch that we hosted this last weekend – visitors; museum volunteers; museum café staff / volunteers and museum shop staff / volunteers; colleagues who provided the buffet for the ex-Shackleton crews; and of course the ex-Shackleton crew members themselves; couldn't do it without each and every one of you. We hope that everyone got something out of the event.

We would also like to thank the BBMF for two great flypasts and for sticking with our event on Saturday by putting up the Lancaster despite some weather related issues elsewhere in the UK – much appreciated; as was the Lancaster overflight as the last of the staff were departing on Sunday evening!

The museum shop has signed copies of the Shackleton Boys book in stock and the Shackleton T4 VP293 will not be leaving the museum until later this week.