Shackleton Repairs To Start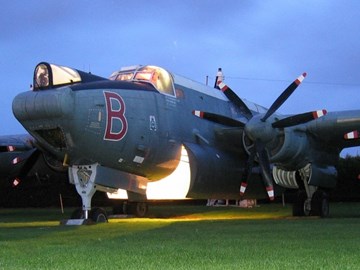 In December 2021 the museum took ownership of Avro Shackleton WR977 and this was undertaken in the knowledge that some significant structural repairs were required on both main undercarriage structures.
Until this work has been completed we are unable to re-open this particular aircraft for our fabulous cockpit tours.
So that we can undertake this work in a safe and secure manner we need to construct two concrete jacking plinths; one under each aircraft wing. Design work has been undertaken for these plinths; so much so the excavation work and pouring of the concrete is due to be taken before the end of May.
In addition to this civils engineering work we also need to fabricate jacking pads/heads to fit on the jacks that we purchased last autumn. We have tried to source these amongst the aviation community but without success.
In these challenging times we would like to seek your support to help fund the construction of the jacking plinths, which is due to take place during the week commencing 23rd May 2022; and also the fabrication of the jacking pads/heads. Please consider making a donation via this
JUST GIVING fund raising PAGE

We hope that you might feel able to support this project.