Thank You for some
December fun thanks to The National Lottery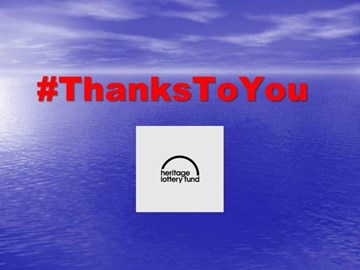 We have now come to the end of our free admission entry weekend for those visitors with National Lottery tickets. During the weekend we were able to say #ThanksToYou to the public and the Heritage Lottery Fund for the £453,000 worth of grant funding from The National Lottery back in 2003/4.

The money helped to pay for the construction of Aircraft Display Hall 2 on our Southfield Site, a major building that I visited every day by visitors from around the world.

On behalf of the museum trustees we would like to send out very big thank you the following: all the the museum staff, aircraft openers, event organisers, volunteers and organisations that helped to promote the event during the build-up to a great weekend's activities. It was good to welcome a steady flow of visitors along to our #GatewayAviationSite here in Newark & Sherwood.

Season's greetings to you all and we hope that you will visit us again sometime quite soon.