Whirlwind Assistance Request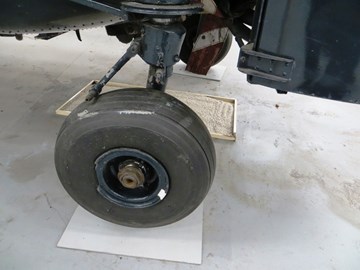 As part of our ongoing airframe maintenance programme we are in need of parts for the "alighting gear assembly" on Westland Whirlwind HAS.7 XM685.

Ideally we would like to obtain the following items:

Part 27A/3786 – nose wheel hub

Part 27A/3788 or 27A/3198 – nose wheel tyre

If anyone is able to assist in any way then please make contact via our Facebook or Twitter accounts, or perhaps give us a call on 01636 707170 (10am to 3.30pm most days.)

Thanks in advance for any leads that we can pursue.