Indoor Aeroboot / Aerojumble 4th April 2020
Special Information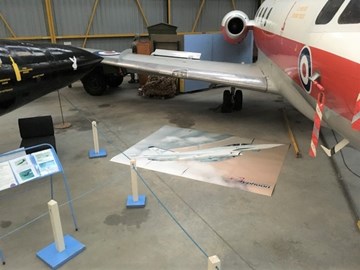 As many of you will know selecting the date for the next Newark Indoor Aeroboot / Aerojumble Sale, was delayed, whilst the arrangements for the transfer of Eurofighter DA4 were finalised. Please be aware that all of the tables for this have now been booked.

The date selected was Saturday 4th April 2020 and whilst the date for this aviation sale will be honoured, we may have to instigate changes to the layout of the seller tables in Hangar 2. This particularly applies to the tables that are due to be located at the western end of the hangar, where the Dominie, Jetstream, Canberra B2(mod) airframes are located. A lot of these potential changes are reliant on the date Eurofighter DA4 eventually arrives at the museum; at the moment this remains unknown.

As a consequence of these various factors we are delaying sending out the seller passes and stand location plans, as these locations may have to change. We have lots of requests for seller to remain in the same locations as they have occupied at previous sales, but on this occasion this might not be possible. Currently forty one (41) tables have been booked and paid for & only 7 remain to be allocated. That said any changes to the Hangar layout, could affect the number of tables that are available.

We will of course try to resolve this situation as quickly as possible.

Please also note that this will be the last time that we will be able to offer the special admission fee of just £4.50 per person for accessing our Aeroboot/Aerojumble events. This will change at future Indoor Sales to reflect the wider admission price increase that is due in early April as a result of the increase in the National Minimum Wage.