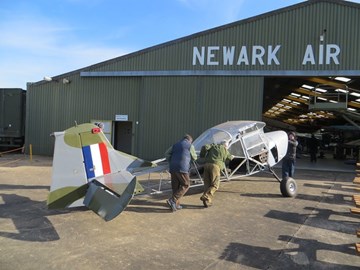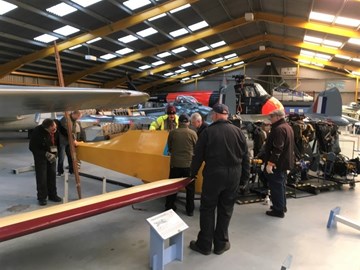 Our Current Membership Appeal

We are currently looking to recruit people to become museum members, with a view to volunteering at the museum to assist with various aircraft restoration projects / tasks.

At the present time we are only looking for people with experience in the following specific areas: Ex-RN/REME/RAF trades people with an aircraft engineering or technical background.

Potential Working Members must be able to give a commitment for regular (eg weekly) attendance.

We are currently planning to carry out restoration work on the Vulcan. Once this work is advertised, we will look to widen the pool of volunteers to work on the aircraft and exhibits to include general handyman/DIY skilled members.

Aircraft cockpit opening / guiding opportunities are also available at the present time and please use the link at the bottom of this page to make contact with us and we will arrange for you to meet with our Restoration or Cockpit Opening Manager to see what you might be able to offer.

If you decide to become a museum member, which costs £40.00 per annum you will be allocated a membership card, which entitles you and those members of your family living at the same address to a variety of benefits this includes:
Unlimited FREE visits to the Museum whenever it is open to the public
Discounted prices on books and models purchased in the Museum Shop
Receive a copy of the Museum's Dispersal newsletter, which is distributed every March, June, September and December
Early admission to museum special event days & the Aeroboot / Aerojumble aviation sales
Don't forget to complete the GIFT AID part of the form as this helps us to generate additional funding from the government by claiming tax back. If you receive too many benefits in the Museum Shop we will not claim Gift Aid on your membership fee.

To download a Membership Application Form in a PDF format please follow this WEBLINK
You can also register your interest in volunteering to work at the museum using the same link.