No access to the Hastings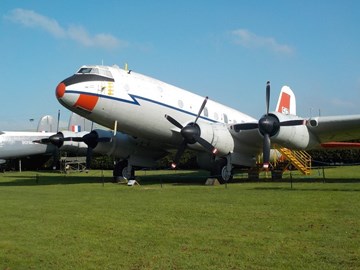 We want to advise people that our Handley Page Hastings TG517 has been removed temporarily from our open cockpit rota.

The closure has been scheduled to take place during our quieter visitor period, and it will allow the public access steps to be moved away from the aircraft and into the workshop to allow important refurbishment work to be carried out on them.

During the same period a detailed conservation study will be completed on the aircraft, along with a structural assessment of the fuselage floor, which is starting to show signs of wear and may need to be repaired.

We apologise for any disappointment that this planned closure may cause and we will endeavour to post regular updates about the progress with this work.